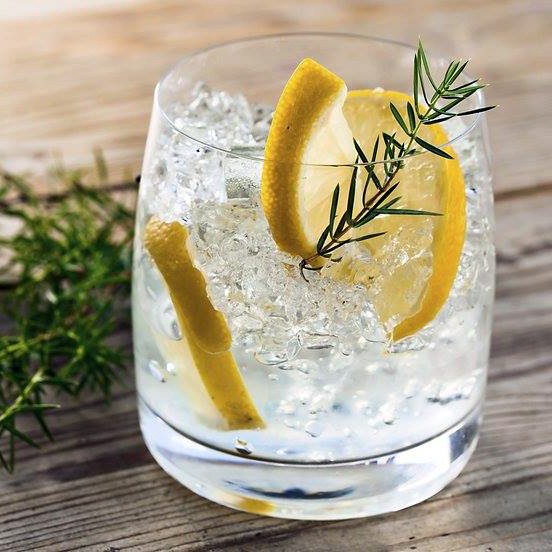 Crossbill – Highland Dry Gin
A handcrafted dry gin produced uniquely with 100% Scottish juniper and rosehip. Crossbill is distilled at Inshriach, just 15 miles from Mountview Hotel using the crystal clear Speyside water.
Drink neat over ice or with tonic and a slice of orange.
Caorunn
Expertly handcrafted at Balmenach Distillery at the foot of the Cromdale Hills, only 7 miles from the hotel. It is infused with six traditional botanicals and augmented with rowan berry, heather, bog myrtle, dandelion and heritage Coul blush apple.
Serve over ice with tonic and a slice of red apple or a citrus twist.
Eden Mill – Original
Made in St Andrews from Fife's indigenous seabuckthorn berry, the original gin balances a unique tart berry flavour with citrus elements from other botanicals such as lemon balm and citrus peel.
Serve over ice with a lemon twist or orange peel.
Harris
Juniper, Coriander, Angelica Root, Orris Cubebs, Bitter Orange Peel, Licorice & Cassia Bark all play their role in defining the taste of Harris gin but it is the hand harvested Sugar Kelp which is key to the subtle coastal notes.
Serve over ice with a slice of fresh grapefruit.
Cairngorm Gin
Handcrafted using the finest botanicals, including juniper, rare cloudberries, elderflower and Caledonian pine are partnered with coriander seed, orris root, sweet orange peel, angelica and kaffir lime leaf to create a wonderfully refreshing, aromatic gin.
Serve neat over ice or with tonic, a slice of green apple, a raspberry & blackberry.
Gin Bothy
Handmade in a bothy in the Angus Glens, the Gin Bothy is infused with the finest botanicals from the great Scottish outdoors, including Scots pine needles, heather, milk thistle, hawthorn root and rosemary.
Serve with tonic, ice and a slice of orange.
Persie Gin (Zesty Citrus)
Created and distilled in Glenshee with pure glen water from the local hills. This gin uses carefully chosen botanicals to evoke an emotive and comforting scent.
Serve with tonic, mint leaves and lime peel
Hendricks
Distilled in Girvan, Ayrshire using botanicals such as juniper, coriander, citrus peel, yarrow, angelica, chamomile, elderflower, caraway and orris root. The final blend is then infused with rose and cucumber.
Best served over ice with tonic and a slice of cucumber.
The Botanist – Islay Dry Gin
Distilled and bottled at Bruichladdich on Islay. This small-batch, artisanal gin uses nine of the classic gin aromatics. It is augmented with 22 local botanicals which are hand-picked by an expert foraging team from the windswept hills, peat bogs and Atlantic shores of the Hebridean island.
Serve over ice with tonic to taste and a twist of citrus or on the rocks with a lime twist.
Strathearn – Classic Gin
Strathearn distillery near the village of Methven in Perthshire, is one of Scotland's smallest gin distilleries. Their Classic Gin is a new style gin with added elements of zest, herbs & spices combining a hint of Italian lemons & Spanish grapefruit a suggestion of kaffir lime leaves and star anise.
Serve over ice with grapefruit or on the rocks.
Strathearn – Heather Rose
Heather Rose Gin with its combination of rose and heather, has a unique flavor. Fragrant, floral & light, sweet yet spicy. The colour of the gin changes toa delicate pink when tonic is added.
Served with tonic and a slice of lemon or lime or try with no slice.
Rock Rose
Made at the Dunnet Bay Distillery, Caithness. This gin features a botanical selection including locally harvested Rhodiola Rosea, Rowan Berries, Sea Buckthorn, Blaeberries, Verbena, Coriander Seed, Cardamom and Juniper.
Serve over ice with a slice of orange.
Edinburgh Gin
Distilled in the traditional way with classic gin botanicals such as juniper, coriander, citrus peel, angelica and orris root. At the final production stage, Scottish botanicals, heather and milk thistle are added.
Serve over ice with tonic and a citrus twist.
Blackwoods
This vintage dry gin from Shetland is created with local sea pink, meadow sweet & marsh marigold and are infused with juniper and coriander, plus lime, to give this dry gin its unique flavour. Each year foragers wait for the right weather conditions to harvest the botanicals. With each vintage the botanicals used change slightly due to the quality and quantity available.
Serve over ice with tonic and a citrus twist.
Arbikie
Based on a family farm on the east coast of Angus, this gin is distilled using carefully selected botanicals with kelp, carline thistle & blaeberry as some of the ingredients filtered through the pure Scottish water in their underground lagoon, this all goes towards a fresh & unique tasting gin.
Serve over ice with blueberries & a lemon twist.
Wild Island Gin
From the island of Colonsay created with six native plants which are hand gathered – lemon balm, wild water mint, meadowsweet, sea buckthorn, heather flowers and bog myrtle.
Serve with a slice of lemon, tonic, mint, lemon peel twist and plenty of good ice.
Orkney – Rhubarb Old Tom
Old Tom uses botanicals which compliment the unique taste of rhubarb. Lightly sweetened, the zesty rhubarb is enhanced by the smooth juniper berries and citrus peel.
Serve over ice with a lemon twist or orange peel.